Different weapons require different sights. It would also depend on your intended application. Whether it's for hunting, for tactical operation or law enforcement, or merely just as a hobby, you'd always want the best sight you can get your hands on for optimum experience and performance. So now question is, Which type of sight is most accurate and gives the best view of the target? We are going to find out it and keep reading at the end.
When it comes to guns or bowhunting, in general, accuracy is important for safety and amongst all other purposes. That's why the sight of your choice is more than just a requirement but critical to any operation.
Let's discuss the type of sight that is most accurate and will gives the best view of your target.

Archery Scopes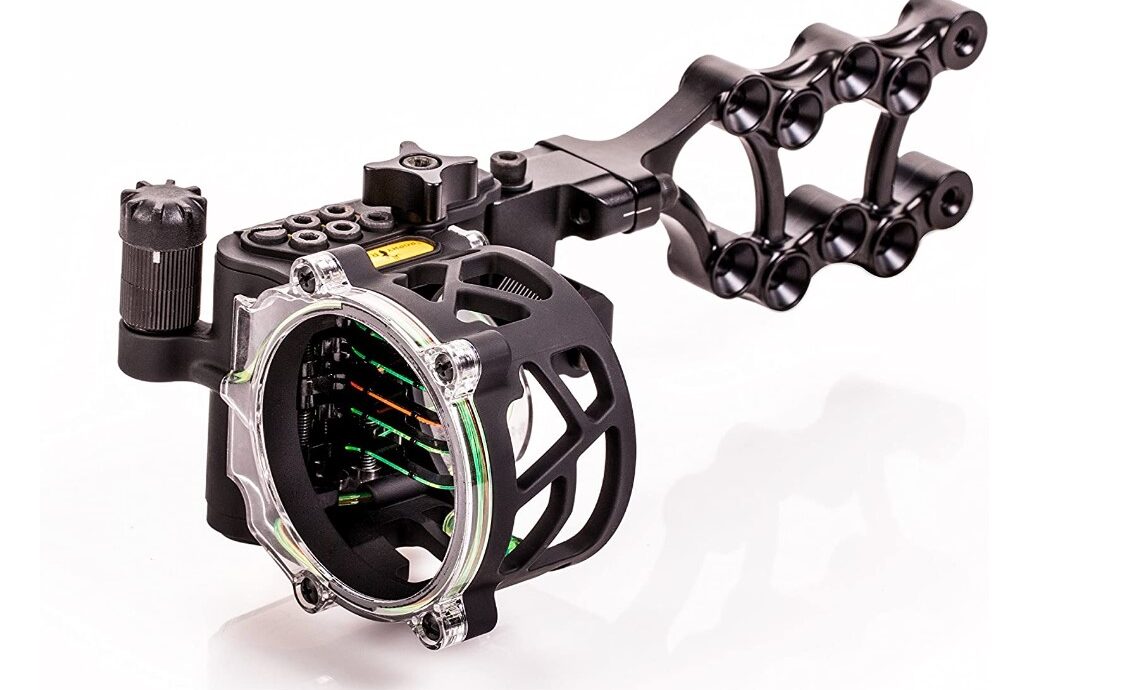 Well, for bow sights, you'll primarily have 2 types to choose from. The single pin and the multi-pin sight. Which one is good for you? Well, their main difference is that multi-pin sights are adjusted beforehand by the archer or bowhunter at a fixed position and that they can then determine their aiming reference whether it may be shooting at 30, 40, or 50 yards.
Single-pin sights, on the other hand, as the name implies will have one adjustable pin as you go. Multi-pin sights are typically used by bowhunters that want fixed aiming references should their target be moving. Some bowhunting classes only allow multi-pin sights.
On the other hand, single pin sights are favored by target archers. With single pin sights, you can have an exact reference for your shots as compared to multi-pin sights that when a target is at say for example 25 yards then you need to adjust your sight accordingly almost manually.
So as explained, single-pin might be more accurate but it's completely based on a shooter's familiarity with the tool. As they say, practice makes perfect, make sure to try a few options out.
Telescopic Sight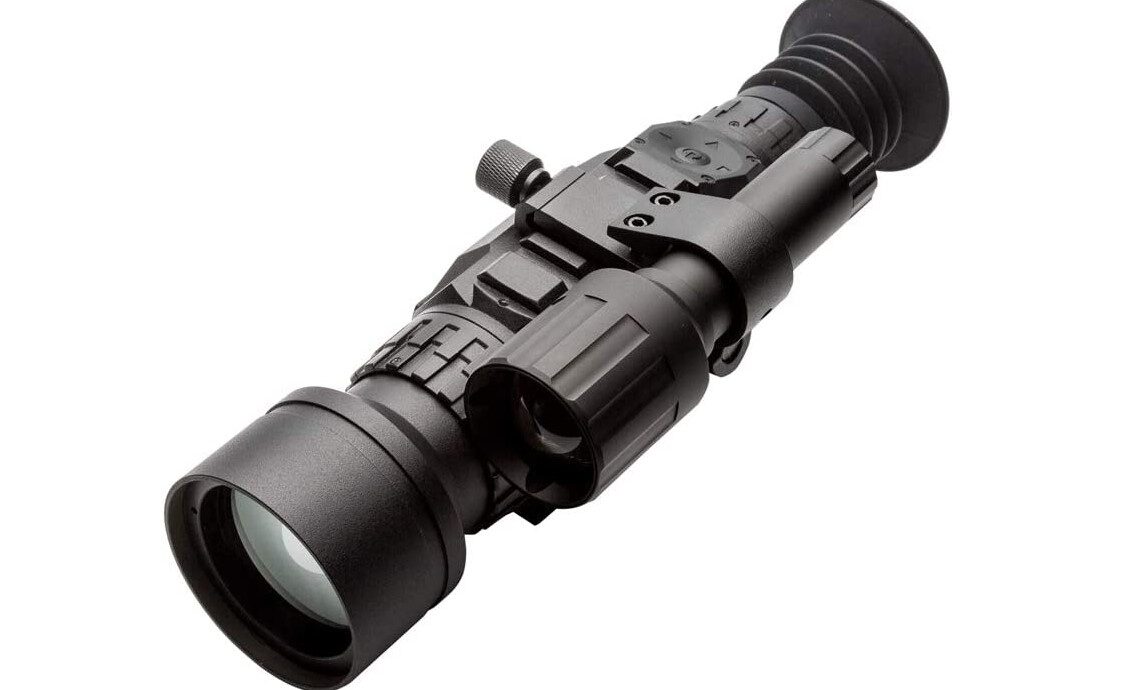 Before we dig deeper into accurate sight options for you out in the market let's discuss a few important terminologies first.
A telescopic sight or otherwise known as scope is what you call an optical sighting device that works on a refracting telescope technology. A reticle is a referencing pattern mounted in a position to provide the user accuracy when it comes to aiming.
Telescopic sights are utilized for various tools or systems that need magnification as well as reliable aiming. Scopes are particularly found in rifles and any other forms of firearms that need them.
Modern scopes may come in combination with optoelectronics that will then enable night scope or what is also called smart scope. Most of the time, sights or scopes are attached to or mounted on a firearm.
More on Reticles
We think that it is important to know more about reticles amongst all of the parts of scope for reticles are critical to aiming. Knowledge of it is needed so we can justify or you can form your own opinion about what's the most accurate sight for the best view of your target in the market today.
There are multiple types of reticle. You can either go for a simple crosshair or more complicated ones based on your expertise and needs. Some of the primary benefits or functions of a reticle are to range a target, compensate for bullet drop, as well as, windage due to crosswinds.
You have the fine crosshair, duplex crosshair, German reticle, target dot, Mil-dot, circle for shotguns, old rangefinding,modernrangefinding, and SVD-type reticle.
A wire reticle is an old type of reticle that's made out of either metal thread or wire. Etched reticles, on the other hand, are images of your desired reticle etched on your optic element.
Now, this is important to consider. Wire reticles given that they are the old variety will have a few downsides. Once it is backlit through your ocular, they tend to reflect light that it won't present an opaque reticle, the contrast will also suffer.
Etched reticles
On the other hand, are the better choice as long as you can afford them as they are of course, significantly more expensive than scopes with wire reticles. So, what makes them more superior?
Well, for starters, etched reticles provide more flexibility to your aim and eventually your shot. They will stay completely opaque or black even if it is backlit. Scope manufacturers can also provide customized reticles giving you more familiarity and comfort with your aim.
So, which type of sight is most accurate and gives the best view of the target? Start with the reticle. If you can afford scopes with etches ones then go for it, they currently dominate the high-end market and on the other side, scopes with wire reticles dominate the low-end market. The latter is also still often mounted and is not specialized for that ramps up the cost of manufacture.
Mil-dot Reticle Sight
Mil-dot reticles are also products of modern design. So, why did we deem that it's important to discuss it? That's because it functions a bit differently and you must know about them so you don't buy the wrong type by accident.
That means that this type of reticle is utilized for surveying like in firearms, artillery, or even in some binoculars. It is also widely utilized for military sniping that would then need a lot of range. One aspect of mil-dot reticles is that they are easy to use. Although, this may not for the common folk as it is for military-level applications.
Rifle Scopes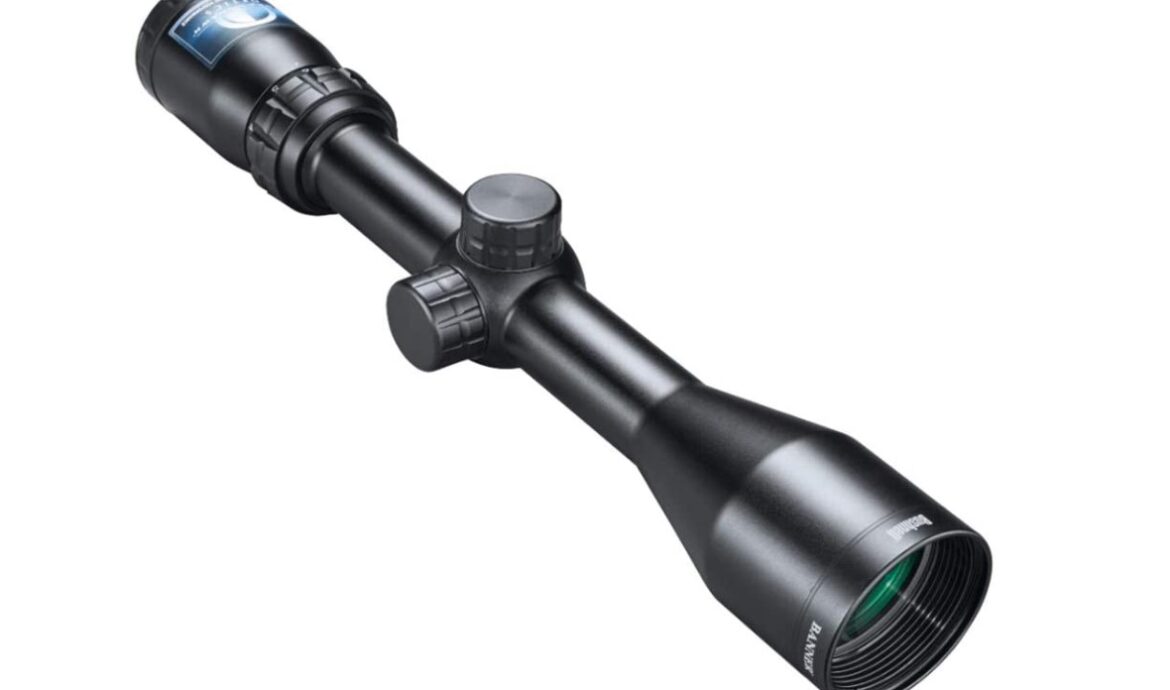 Rifle scopes are devices that are used to improve the accuracy of a rifle, by providing a clearer view of the target. They come in a variety of shapes and sizes, and can be attached to the barrel of a rifle or to a separate mount. Rifle scopes typically use a series of lenses to provide a clear view of the target. They can be set to provide a wide or narrow field of view, and can be equipped with a variety of features to improve accuracy, such as crosshairs or a magnification lens
Types of rifle scopes
There are a lot of types of scopes that are utilized for rifles and let's discuss them next.
Fixed Scope
Very basic type of scope and has a fixed magnification. No zooming in or out with this one but they are pretty affordable. If you think you'd need adjustable magnification then this won't give you the best view of your target.
Variable scope
Now this is a scope that will give you adjustable magnification. So how flexible is it? Well, it would depend on the make and model but there is a faster way to know how much adjustability you'll get. Take a look at its name, for example, it's got 5-20X56 on it. That means that this scope will have a 5X to 20X zoom range and a 56mm lens.
Night vision scope
Do you expect to do a lot of hunting at night? Then be sure to get a night vision scope for your rifle. These scopes will work in low light condition superbly or if it's completely dark. The infrared tech illuminator system onboard makes that possible.
Tactical scope
Now, these are all tactical scopes if you think about it but then what people call tactical scopes allows for more range and power. These scopes are already for infantry troops and meant for military applications.
Long-range scope
Once again, this scope may sound like a redundancy but it isn't. Long-range scopes, if you specifically ask for it, should give up to 30X magnification.
Hunting scopes
While most rifle scopes on our list are sure to be robust and made of weather-resistant materials, it's important to specifically indicate so when you buy one. Aside from the aim and view, you're going to have for your target, it's important that the scope you're buying would be durable and reliable in poor weather conditions. But please do take note that the most common hunting scopes will not have a lot of magnification adjustments. You may be limited in range but if it's just for casual hunting then this should suffice.
Competition scopes
These types of scope, on the other hand, offers a lot of magnification power but then are less durable. Aside from being a bit fragile, they are also a bit bulky. But, magnification-wise they are considered high-powered at usually 40X zoom. It's something that you need to get used to especially with all that weight added to your rifle.
Scout scopes – these are the ones that are primarily used by deer hunters as they are perfect for dense woods.
Red dot scopes – these types of scopes will not have a lot of magnification. And these are primarily used for short-range shooting situations. Will give you an accurate view of your target just not for long-range shooting. As the name implies, you will have a red dot as your aim's point of reference and not a red laser dot to your target, that's different.
Final Word
So when out hunting, protecting the public, or for any recreational purposes, make sure to arm yourself with the best possible guns with the best possible sights. Learn all about it and you'll surely be on top of your game in no time. Already you get an idea about which type of sight is most accurate and gives the best view of the target.
Accuracy will be critical when the going gets tough so you can make decisions on the fly without putting anyone involved at risk as much as possible. Once again, the best possible sight is not going to be the strongest one all the time but what fits your surroundings and your weapon at hand. Stay safe!